My Today's Tip of the Day...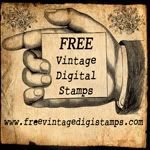 Take a look at this wonderful Blog...
Join their mailing list and they send you the most desirable and usable images...
Daily !!!!
You might not believe you will ever find a need for Vintage images, but believe me
once you see what is available from them, you also will be Crafting in Vintage..
Too just like me.